Our first Nursery class is called Daisies. Just like real daisies we believe the children in our care blossom if given the right balance of care, affection and attention. The children in Daisies class are the youngest at Streethay so we make sure they receive appropriate support. Our class is made up of lots of supportive adults, who will guide and support child-initiated play throughout the day. We work very closely with parents and try our best to make sure all children feel nurtured. We strive for all learners to develop relationship skills, self-regulation and independent self-care before leaving our room.
Meet the Team
Miss Pitcher - Class Teacher
Hello! My name is Miss Pitcher and I am the Nursery teacher at Streethay Primary School. I love all things Early Years, especially learning and exploring in the outdoor environment. My favourite book is The Colour Monster by Anna Llenas. I love how this story uses different colours to explore and support children's understanding of different emotions and feelings. I also love Julia Donaldson stories such as the Gruffalo, The Snail and the Whale and Stickman! My favourite colour is yellow because it reminds me of all things happy like the sunshine and sunflowers. I enjoy running and growing colourful flowers in my garden. I cannot wait to learn all about you and your favourite things in September! See you soon!
Mrs Jennings - Room Leader
Hello, I am Mrs Jennings and I can't wait to meet you all when you come to Daises. I have worked in Nurseries for many years. I have recently completed a qualification in speaking and listening. I enjoy singing and reading stories and I can't wait to have fun. My favourite story is 'Walking Through the Jungle' by Stella Blackstone.
Miss Wheeler - Teaching Assistant
Hi everyone, my name is Miss Wheeler and I really enjoy working in Team Daisies. My favourite area of the room is role play as I really like playing shops. I can't wait to meet you and welcome you to our school.
Miss Tabberer - Teaching Assistant
Hello, I'm Miss Tabberer and I can't wait to meet you! We are going to have so much fun! I enjoy reading stories, my favourites to share are; The Jolly Postman and We're Going on a Bear Hunt. I really enjoy being active and making adventures for the children.
Mrs McGill - Teaching Assistant
Hello, I'm Mrs McGill and I'm really excited to meet you all when you come and play in the Daisies. I have worked in a nursery for many years, I enjoy sharing books and doing arts and crafts. What is your favourite activity? I have one daughter and a pet hamster.
Mrs Gilmore - Teaching Assistant
Hello, I'm Mrs Gilmore, I work in Team Daisies. I am really looking forward to meeting you all. I have two daughters and love being outside with them, we do a lot of adventures with our dog Freddy. My favourite book is The Gruffalo. We do lots of arts and crafts, especially when it is cold and wet outside.
Miss Kyte - Teaching Assistant
Hello, I'm Miss Kyte, I work in Team Daisies. I cannot wait to meet you all. I love painting and reading stories. Can you tell us your favourite story? We do lots of singing and dancing.
Our Approach to Learning
In Daisies we are passionate about developing strong nurturing relationships with our children. We have enhanced our learning environment to make it feel safe and secure for children to develop and grow. We nurture the children to develop their confidence and encourage them to communicate freely about their likes and interests. We plan fun and exciting activities around your child interests linking to the termly topic, for your child to explore and investigate.
The Framework we follow in Daisies is the Early Years Statutory Framework which includes the following areas:
Personal, Social and Emotional Development
Communication, Language and Literacy
Physical Development
Literacy
Mathematics
Understanding of the World
Expressive Arts and Design
In Daisies, we focus predominantly on the prime areas which are Personal, Social & Emotional Development, Communication, Language & Literacy and Physical Development. This is done through clear routines and behaviour expectations. We encourage the children to recognise their own feelings and learn the vocabulary to say how they feel. Children need to explore their emotions, be able to develop the ability to share, develop talking and listening skills which will help them to secure friendships.
Our approach in Daisies, is friendly, welcoming and caring. We believe your child is an individual and each day we provide your child the opportunity to enjoy a wide range of activities which are tailored to suit their individual needs. Your child will grow and develop in confidence and independence. We have spent considerable amount of time developing our fantastic environments following the Reggie Emilio approach which will help your child to flourish and develop to the best of their ability. We encourage the children to explore our indoor and outdoor areas during continuous provision. We enjoy exploring our outside area and the natural world around us, even on rainy days. We are very lucky to have our canopy to play under and listen to the rain 'pitter-patter'.
Partnerships with parents are key, we ensure that we share learning developments, next steps, strategies and interventions for individual children's needs. Additionally, we challenge and extend children's learning to deepen their knowledge and understanding. We also upload onto 'Tapestry' our learning journals. We warmly invite you to contribute to these regularly, so that we can gain a greater understanding of your child as they progress throughout the year.
Our Year
In Daises the timetable is based around child-initiated activities with adult direction or support. We use the first few weeks to formally 'baseline' where your child is developmentally working within, we then plan next steps and activities within the provision to develop and support your child. Towards the end of the year our timetable includes short fun and active carpet sessions to help your child transition into Daffodils.
We understand toilet training is an important part of their development and in Daisies we support and encourage your child to independently go to the toilet by working with parents to use the same rewards, routines and words as you would at home. We create individual toilet training plans unique to every child.
In Daisies we encourage your child to use their voice and grow in confidence to speak to the whole class. We focus on the children's personal, social and emotional skills to develop friendships with their peers and teachers. This allows the children to talk about their own feelings, it will also encourage them to understand about what is 'right' and 'wrong'.
We are continually observing children and use these observations to update you on their developments in line with age related expectations. Between 2-2.5 years old, all children routinely undergo a 'Health Check Screening' with their Health Visitor. Please let us know when you receive your appointment for this check, and we will ensure that you have an up to date progress report completed to share with your child's Health Visitor. The health visitor will record details of this check in your child's red development book. Please come and speak to us if you have any questions regarding this. We will always let you know if we feel that your child may need additional support or learning opportunities, in line with their development needs.
We know all children work at their own pace we constantly encourage and praise them for their efforts. To prepare your children for the transition into Pre-School we work closely with Daffodils throughout the school year.
Contacting the Staff
If you are a parent and you have any questions relating to your child's learning or you are concerned about anything at all please hang back and speak to one of the staff at the door. If you prefer you can make an appointment through the school office. Alternatively you can email the school office on: info@streethay.set.org all messages will be passed to the Class Teacher/room staff.
Related Blog Posts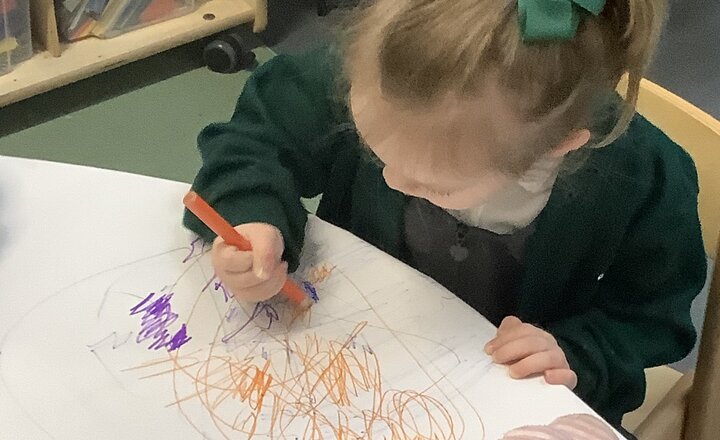 30 November 2023
The children enjoyed practising their literacy skills through mark-making activities.

Continue reading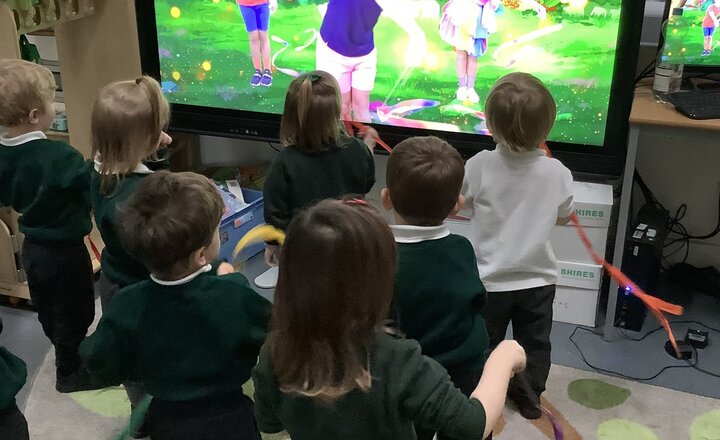 23 November 2023
Daisies have enjoyed participating in ribbon dancing. This helps the children to develop their fine motor skills and gross motor skills, with their arm movements.

Continue reading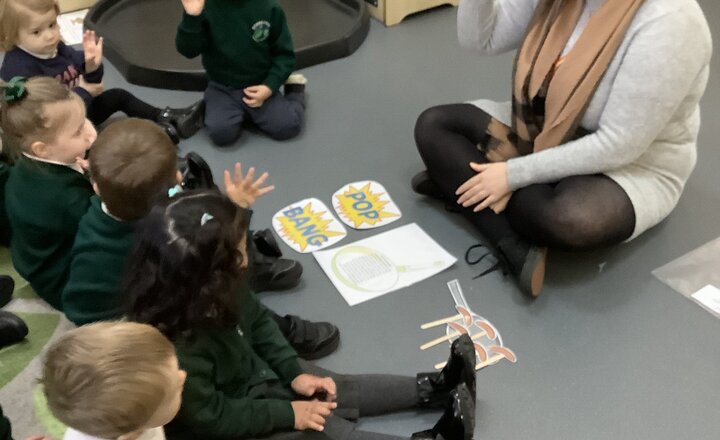 16 November 2023
Daisies have enjoyed participating in Rhyme time. The nursery rhyme of the week is "5 Fat Sausages".

Continue reading