Related Blog Posts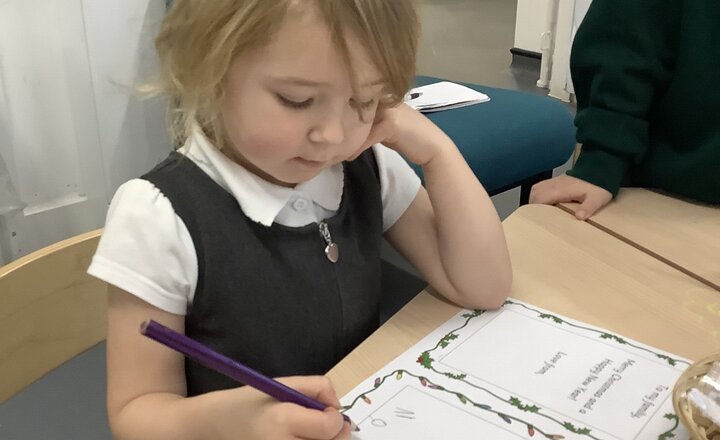 5 December 2023
This week, we are beginning to learn how to write our names. We are using our name cards to look at the shape of the letters in our names. Then, we are having a go at writing what we think our name looks like in our Christmas cards.
Continue reading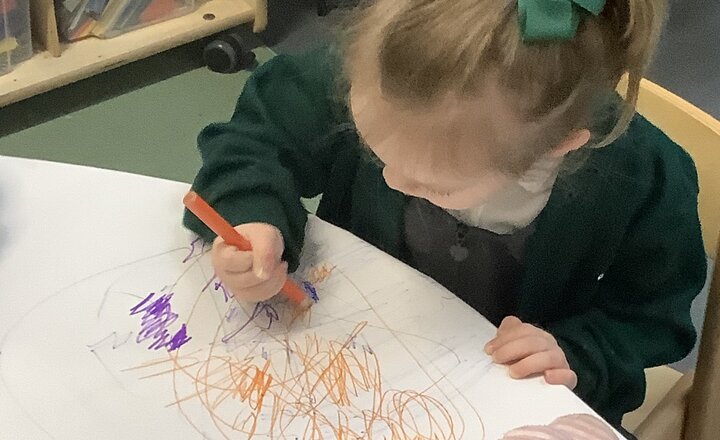 30 November 2023
The children enjoyed practising their literacy skills through mark-making activities.

Continue reading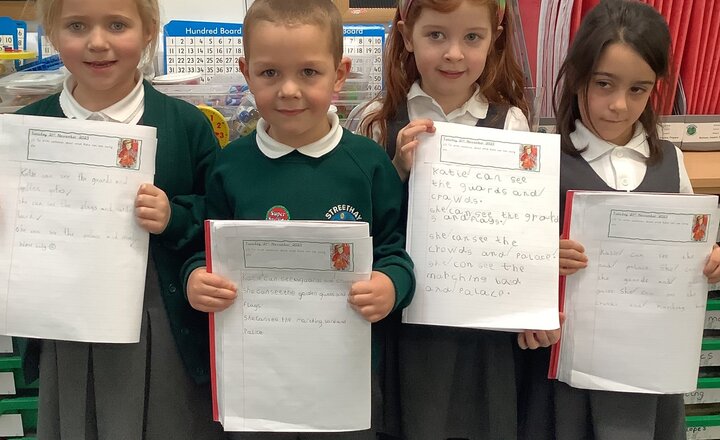 24 November 2023
We have been working really hard in English this week. We have been writing setnences about our book 'Katie in London'.
We have been focusing on using capital letters for names and places and using the word 'she'.
Continue reading